When Mickey and the gang get tired of Goofy's clumsiness, Goofy tries to become "un-Goofy."
Guests (incomplete)
Edit
Beauty and the Beast: Chip, Cogworth, Lumiere, Mrs. Potts
The Many Adventures of Winnie the Pooh: Piglet, Pooh
Snow White and the Seven Dwarves: The Dwarves, Snow White
Dishes Mentioned:
Edit
Roller Coaster Painters (1999), Goofy's Extreme Sports: Wakeboarding (1999), How to Wash Dishes (2000)
Jose Carioca and Panchito make an appearance in this episode.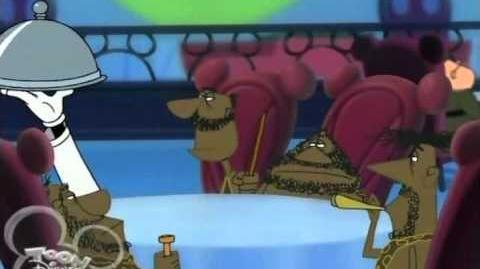 Ad blocker interference detected!
Wikia is a free-to-use site that makes money from advertising. We have a modified experience for viewers using ad blockers

Wikia is not accessible if you've made further modifications. Remove the custom ad blocker rule(s) and the page will load as expected.